FACIALS
JACKSON HOLE, WYOMING

After a consultation with the Esthetician, Shea's will customize your facial treatment using specially
formulated products to repair & replenish your skin. You will see the best results when you do
these facials in a series.
TEEN FACIAL
50min
Customized for your skin care needs
THE CLASSIC
50min
Totally customized for your specific skin needs with cleansing, exfoliation, skin analysis and extraction, massage and a mask.
BACK FACIAL
45min
It's a facial for your back!
MICRODERMABRASION
50min
Microdermabrasion is a minimally invasive procedure used to renew overall skin tone and texture.
PURIFYING DEEP PORE CLEANSE
60min
A deep cleanse and a detox for your skin. Invigorating exfoliation, skin analysis and extraction, massage and a mask.
ULTIMATE AGE DEFYING FACIAL
80min
Reveal your glowing skin with this quenching experience that provides your skin with a blend of antioxidants. Visibly reduces the appearance
of fine lines and wrinkles while tightening and firming the contours of the face. Relax with a hand a foot massage.
DIAMOND IN THE ROUGH
90min
This targeted treatment is the perfect non-surgical alternative to achieve visible reductions in fine lines, wrinkles or acne scares.
We use an organic peel, microderabrasion and an LED light session.
HYDRA FACIAL
60 or 90min
The Hydra Facial provided a deep cleaning by removing dead skin cell & impurities while simultaneously bathing the new skin with cleansing,
hydrating and moisturizing skin solutions. LED light session is done with the 90min treatment.
An LED, or light-emitting diode, is basically a special light bulb that only gives off light at a certain wavelength, or color.These light waves can penetrate deep into the skin and cause reactions within the skin. Different wavelengths produce different results, but the three most popular ones used in skin care are blue, red and near-infrared.Other colors including green and yellow are sometimes used, but the above three are the most common.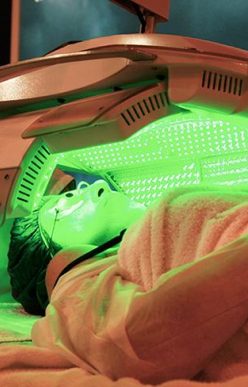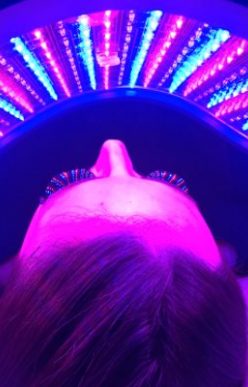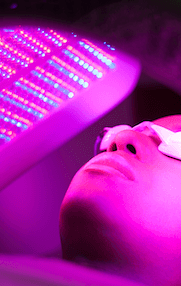 What are the possible red light therapy benefits?
While red light therapy can reduce inflammation, blue light therapy kills bacteria under the skin. This makes it an excellent tool for treating acne, which can be caused by bacteria in the pores.
What are the possible blue light therapy benefits?
Red light therapy can have numerous benefits,
Dr. Joshua Zeichner, director of cosmetic and clinical research in
dermatology at New York's Mount Sinai Hospital, said."
Red light is anti-inflammatory and has been shown to help stimulate
collagen," Zeichner told TODAY Style in an email. "For this reason, red
light may also be used in treating acne, and … it's commonly used for
its anti-aging skin benefits."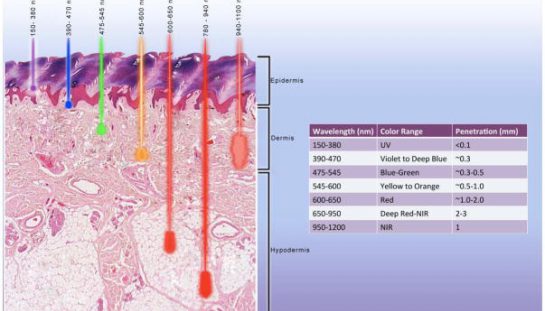 DO let the Esthetician know of any facial treatments you have
received in the last 30 days. Including BOTOX & Fillers You must be 10-14 days days from injection day.
DO let the Esthetician know if you are using any prescriptions medications such as Accutane or Retin A.
DO let the Esthetician know if you are allergic to anything or had any adverse effects from a past facial.
DO have any facial waxing done at least 3 days prior to facial treatment.
DO remove all jewelry before service.
DO remove your bra and use facial wrap as we work on your shoulders, décolletage and neck.
DO stay out of the sun, Since your facial likely involves a scrub or a peel. If you are sun burnt please call to reschedule.
DO keep up a home regimen
DON'T use any at home peel/scrub or Retin A for at least 72 hours after a facial as it may enhance sensitivity and redness.
DON'T
schedule a massage or spray tan after facial. The spray tan wont stick after serums & moisturizers are applied. If you have a spray tan prior to the facial the scrubs & peels will take it off.
DON'T go outside without SPF. You should be wearing it everyday but now we have reveled your fresh new skin.
DON'T pick at your skin.
DON'T forget to book your next facial!